Artificial grass is fast becoming the preferred option for homeowners that want that perfectly manicured lawn all year round. Whatever the weather you are guaranteed that your lawn will still look lush and green. If you're considering an artificial lawn, why not order a free artificial grass sample to try? If you're spending too much time and money trying to grow a perfect lawn, skip the hassle of weekly mowing and year-round maintenance, with our long lasting artificial grass. Here are just some of the benefits answering your inner "why buy artificial grass" debate!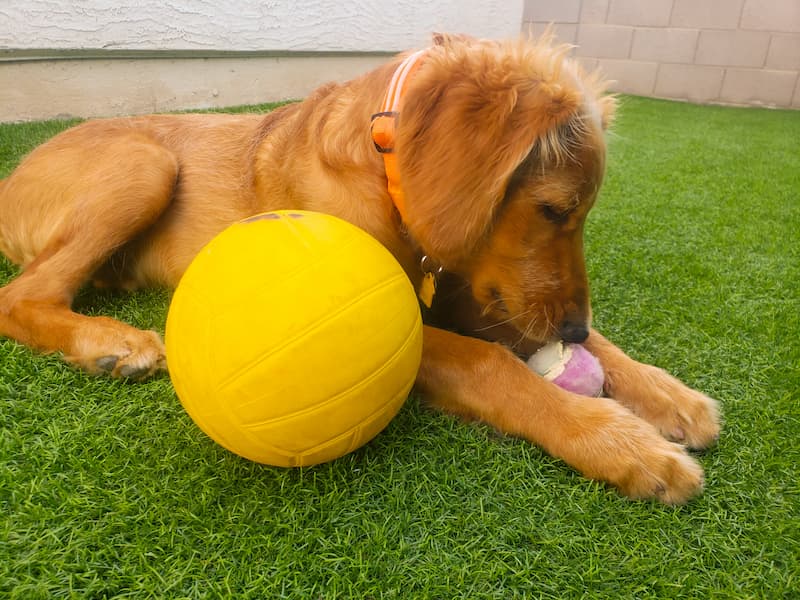 Pet Friendly
Have pets? Not to worry as artificial grass can not only be cleaned (so no pet odours or messes) but it also stops mud and dirt from being carried through your home and ensures you have no unsightly bald patches or holes from dogs digging in your garden.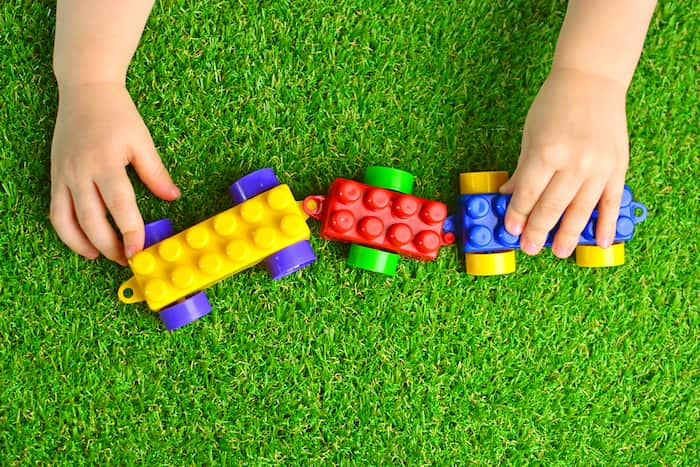 Child Friendly
This super easy solution also ensures that your children can enjoy the garden all year round without the worry of them churning up the turf and carrying dirt into the home, it also ensures no discoloration from leaving play equipment out all year round which can be seen with traditional turfed gardens.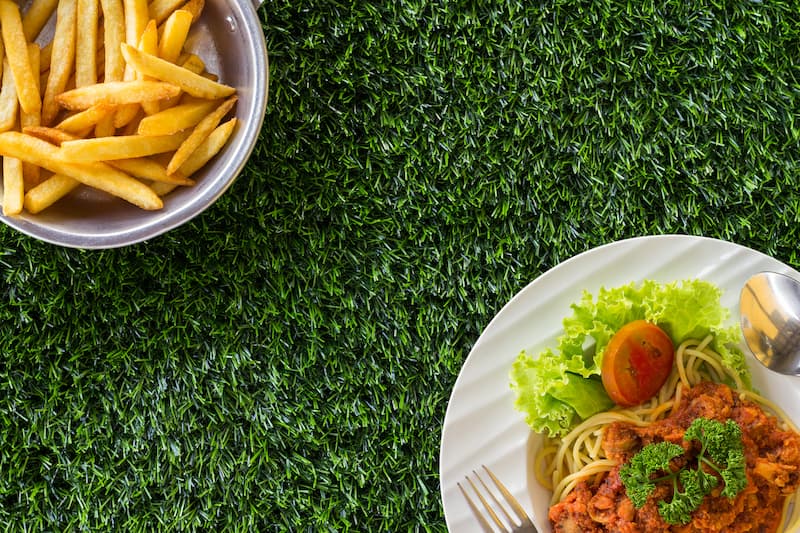 Low Maintenance
Artificial grass is easy to maintain and requires no watering, seeding, or mowing allowing you to enjoy your garden without the hassle of working on your lawn.
UV Protected
Pet-Safe
Fully Recyclable